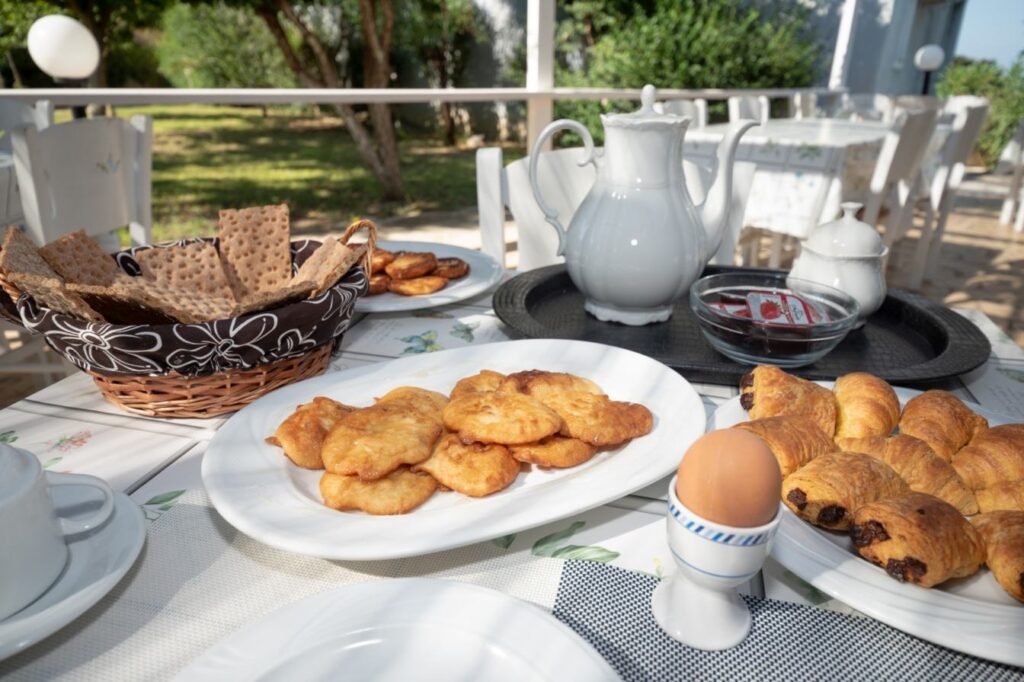 Slow-cooked meats, Local fish, homemade breads and traditional recipes that have been roasting, baking, grilled and making in our Kitchen with the same love and passion we cook in our home.
The menu of our restaurant will amaze you with the fresh ingredients, used for salads,  a big selection of local meat from the best farms of Kos countryside  and  fine wine from our vineyard.
Our team is ready to welcome you and offer an unforgettable delicious experience…
The kitchen layout is such as to allow the arrangement of seminars on traditional local and  Greek cooking as well as the preparation of homemade marmalades, spoon sweets and cheese.
ROOM SERVICE
If you prefer to have breakfast, brunch, lunch or dinner in your room, we offer room service at a small charge.